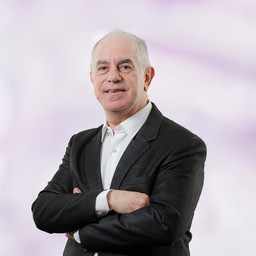 Rémi Turcon
Partner
Paris, Brussels, New York and California Bars
Areas of expertise
Rémi Turcon is involved in all matters relating to investments of foreign companies in France and in the development of French companies abroad. He also assists international companies in Court and arbitration procedures, both in France and abroad.
Professional experience
After valuable experience with the law firms Graham & James in Los Angeles (1989-1991), then Rogers & Welles in New York (1991-1993), Rémi Turcon joined OJFI-Alister in 1993 (now Ydès) as the partner in charge of the international department.
During this period, he was able to successfully create and develop an international clientele, including both leading legal entities and individuals.
Educational background
Admitted to the Paris Bar since 1988, California since 1990, New York since 1992 and Brussels since 2014, Rémi Turcon graduated from the law faculty of Aix-en-Provence (master degree in judicial careers, DESS (specialised master degree) in public law, major "local authorities") and from the University of California, Los Angeles – UCLA (LL.M. in International Law).
Rémi Turcon also has a Doctorate in law (Ph.D.) and drafted his thesis on the topic of the legal aspects of foreign investment in the United States.
More…
Rémi Turcon has published several books and articles, in particular a work entitled "foreign direct investment in the United States" published in 1993 by Sweet & Maxwell, a work entitled "Investir aux Etats Unis" (Invest in the United States) published in 1994 by Dalloz, a work entitled "Grundlagen des US-amerikanischen Gesellschafts-Witschafts-, Steuer-und-Fremdenrechts" (Fundamentals of US-American Companies-Businesses, Tax and Immigration) published in 1994 by C.H. Beck, an article entitled "La LLC américaine, étude de droit comparé" (The American LLC, comparative law analysis), published in the
Petites Affiches (April 9, 1997).